Dear Creatives, Happy Friday to you! Fall is a wonderful time of year with all the colors of the season, crisp evenings, warm days, birds migrating…….This week in the spotlight are some recipes & crafts shared from our readers who linked up! Another great thing about fall is with the weather cooling down the kitchens begin heating up! Be sure to check out all the crafting inspiration-ideas & recipes today. If you have some fall inspiration, a recipe to share or anything crafty, creative, diy, decor……please be sure to link up! Join in & have fun. Grab your weekend ideas & get cooking or crafting.
Spotlight Inspiration
Pumpkin Whole Wheat Pancakes Recipe
This entry was submitted last week by Diane who authors the blog MamalDiane Keeping It Simple. Diane was born and raised in Ohio. She loves to cook, garden, garage sale shop and use coupons. She loves the thrill of a great deal, and getting the most for her hard earned money. She has been married for 28 years, has 2 grown children and 8 grandchildren. I has worked for a Chiropractor for 12 years. She loves working with people and sharing ideas on her blog.
This yummy looking pumpkin crumb cake was entered by Fotini who authors GlamorousBride Fotini is an enthusiastic, DIY mommy with expensive taste and an eye for style! She takes expensive ideas and turn them into my own creations! She loves fashion, decorating, DIY and wedding style! She loves to cook and bake, and often feature recipes she loves! She has an incredible husband, two amazing children, and a cute Corgi, Lola. She is determined to live life to the fullest, you never know what another day holds..
Now an easy craft idea that kids may have fun with for Halloween is this spider plate diy from ThriftyJinxy Chrysa. Chrysa has been a thrifty deal-seeker/freebie-seeker her whole life. When she was a little kid she remembers getting a book with a title similar to "Free Stuff for Kids". She spent soooo much time writing to various places to request free things be sent to herself. (Obviously this was long before the days of the internet.) She was always so excited to get a package in the mail and kept all my loot neatly organized in a metal file box. She is not as organized today, but she still loves getting a deal and searching for free stuff. The difference is that with the advent of the internet, she can easily share it with all of YOU!
You can check out more of last weeks entries from the link-up / submit page! There are a few more ideas for your weekend below the link up for upcoming fall days! Link-Up your entries below!
& Now its your turn to Link-Up!
Want to share? get the InLinkz code
Oct 18, 2012 - beantownbaker.com -

54

Oct 18, 2012 - the-girl-who-ate-everything.com -

55

Oct 18, 2012 - tasteofhome.com -

55

Oct 18, 2012 - dearcreatives.com -

61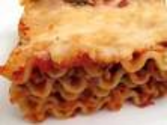 Lasagne Recipe, Step by Step
perfect comfort food
free pdf included
Oct 18, 2012 - simplyrecipes.com -

66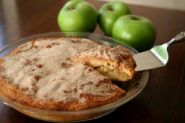 Delicious apple coffee cake recipe.
Oct 18, 2012 - 5orangepotatoes.com -

48

Oct 18, 2012 - missloviecreations.blogspot.com -

48

Oct 18, 2012 - commonground-do.com -

54

Oct 18, 2012 - alphamom.com -

64

Homemade bird feeders not only help our feathered friends, but making them is a fun family activity perfect for cold winter days!
Oct 18, 2012 - sweetannas.com -

48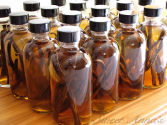 Oct 18, 2012 - allparenting.com -

48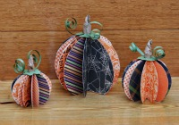 Create cute scrapbook paper pumpkins that transition well from Halloween all the way through to Thanksgiving!
Oct 18, 2012 - projectalicia.com -

55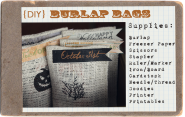 DIY Burlap Bags with Free Printables