Not too long ago I made my first photo book ever. In one of the books I made I included some family photos of my niece & nephew. Some of the photographs were from my visit with them in South Lake Tahoe, CA. When my brother was visiting he really loved how the book came out. I have been wanting to make another one this time for their family & include some summer photographs we took of our time together when they visited us. Creating a photo book for them would be a perfect gift to share those times & be a great gift they can all enjoy over & over again. Today I am excited to share about Shutterfly's offer 50% on all photo books!
I hope you are as excited as I am about the chance to make your own photo books & save 50%!
This affiliate offer today is brought to you by Shutterfly & I am happy to share it with you! I think creating a photo book is a great way to share your photography. Please note this is a limited time offer so if this is something you'd like to try & save 50% Off you have until 11-13! Once you make one you'll wonder why you never took the time to before! You'll love creating your own photo book! I know I loved making mine & am editing photos to create another too!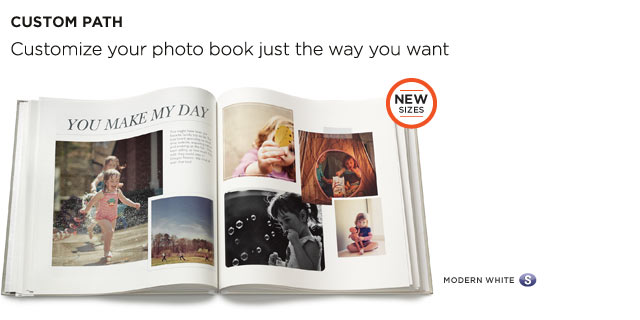 Shutterfly: Save 50% on all photo books
Coupon code:
TRYBOOK

*Offer only valid for new customers who have not purchased a photo book. Limit one use per household. Discount is for a total of 50% with site wide discounts. Does not apply to Premium photo books, layflat pages, and Storytelling™ styles and elements.See the details:
Save 50% on all photo books Coupon code: TRYBOOK Don't forget to take the code TRYBOOK & Get your 50% off at Shutterfly!
Hope you have a great holiday Monday & catch this photo book offer along with a few other sales!
Have you ever made a photo book for yourself or as a gift?