Coupons and DEALS OF THE DAY
This page is filled with the latest coupons and deals! Never miss out by subscribing.
What you'll find on this page is reader discounts, deals of the day, coupons, and savings.
These come at no additional cost to you.
Affiliate Links are included on this page. We earn a small commission for qualifying purchases.
CRICUT DEALS
This machine has saved me money, I have the Cricut Explore Air 2, and love crafting gifts with it. I can't wait to update to the new Maker. And they even have the Cricut Joy Is on sale right now until 7-7-20. Perfect for long banners and paper-crafting…
I have helped my daughter's with 3 DIY weddings. Making banners, place cards, signage, add vinyl to wine glasses, and mugs… They do so much more. Pop over to see which one is the perfect crafting tool for you!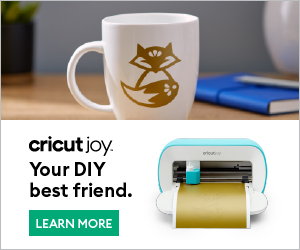 Why I love Cricut
I just love mine for crafting banners, baby buntings, and other fun paper crafts, and iron on tee shirts. I love using it to make iron-on onesies! (See the how-to-make iron-on tee-shirts and DIY onesies )
Cricut has their own designing space called Cricut Design Space, it's free and an online workspace that you can use by signing up with your email. It makes getting files, designing and cutting so easy! Not to mention you can upload your own designs.
What's so good about Amazon Prime?
Why I love Amazon Prime!
I started my Amazon Prime on a 30-day trial and have been hooked ever since. It is so easy to renew. We use it all the time, even more than ever since the shelter-in-place orders. Anytime I need anything I search for products and filter Prime shipping, the shipping is free. Things get to me in one to two days! And I don't live in the city.
From daily necessities to things we need occasionally. It's great for shipping gifts straight to family and friends for birthdays and holidays like Christmas. Did you know there are even deals of the day? Perfect for finding what you need at a great price. Bonus, you can stream movies and shows. These are just a few of the bonuses! Um, free photo storage too!
Pic Monkey

Why I love PicMonkey
Have you ever wondered how my photos or collages look so good? I'm not bragging I'm thanking PicMonkey!
I use PicMonkey to edit all my photographs on the website.
Start out free to see how you like it, with options for PicMonkey Royal if you like it!
It's a great resource for editing, designing, collages, overlays, text, and more!
Creative Magazines – Deals for Stampington Magazines
Are you looking for inspiration? Try these deals for creative magazines and instant downloads! Many of my favorite magazines is from Stampington & Co! They have magazines for artists, journaling, creative women. Green Craft, Willow & Sage, Artful Blogging are just to mention a few. Spark your creative soul with one of these deals!
Sewing Machine Deals
Are you looking for deals on sewing supplies or sewing machines?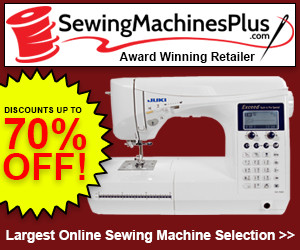 Is learning to sew on your to-do list? It used to be on mine. Now after years of sewing I can say I can tackle projects and feel good about the end results. Having a good machine from the start is important but, also get one you can grow with and not outgrow!
Top Picks For Sewing Machines
At 53% savings is this Brother Limited Edition Project Runway Computerized Sewing Machine
50 UNIQUE BUILT-IN STITCHES/87 STITCH FUNCTION COMPUTERIZED SEWING MACHINE and this machine comes with a 25-year warranty!

At 31% savings this Brother JX3135F Sewing Machine
Customize your Brother JX3135F, the only machine on the market that allows you to choose between 3 different designs that adapt to your style. It is perfect for those who want to start in the world of sewing. It is a light machine that can be transported anywhere. With 38 stitch functions, you can make unrivaled applications. It has LED light for better visibility and energy savings, 4-step buttonhole and much more. With the Brother JX3135F you can expand your creativity to carry out countless projects in your home.
At a 49% savings is this Singer 332S Talent 23 Stitch Patterns Sewing Machine
Automatic needle threader
Simple stitch selection
23 Stitch patterns
8 Snap-on presser feet
Top drop-in bobbin (Class 15)
Fully automatic 1-step buttonhole
Variable needle positions
Free arm with accessory storage
Horizontal thread delivery
Adjustable Stitch Length & width
Extra high presser foot lifter
Heavy-duty metal frame
Pop over here to find and compare the best sewing machines for you at great prices and savings!
InLinkz
Did you just start a blog?? Here's a great resource for starting your own linkup party and more!
I use Inlinkz for all my linkup parties! I've used them for over 3 years now.
They have helpful tutorials if you are just starting out.
It's easy to set up and use.
And if you ever have questions / or a problem you can email them and the response is great.
Printable Coupon Page! Find deals and coupons! Easy – Click and print!
For everyday printable grocery coupons to drug store coupons be sure to click the link above and print what you need to save!
Goodie Bag More crafting discounts, specials, and other savings!
Be sure to subscribe and never miss out!