When it comes to shopping we all like to find the goodie bag. Ours is filled with discounts for Crafting Deals. Right here is where we are sharing some of our favorite deals for craft supplies, and craft tools. By using the deals you'll save money, which is helpful if you are on a budget or just like savings.
CRAFTING DEALS
Take online classes at Creative Bug
Start with a free trial, after for a small fee monthly $7.95

*subject to change

SAVE by starting with the free trial, and pick the annual plan offer = a 20% discount
Have can access so many online crafts, sewing, and other classes)
Get other benefits like discounts on supplies from Joann…
Pop over to start your free trial today!
Did you know that you can trade up your Cricut Machine?
CRICUT CRAFTS MACHINES
Have you always wanted a Cricut cutting machine? Every time they upgrade the machines they just keep getting better, and better. One way to get a new machine is by upgrading your Cricut cutting machine by trading it up! You get $50 off!
Don't have a Cricut yet? It's an awesome tool for crafters, if you DIY, and sewers. The newest machine is the Cricut Maker this die cutting machine cuts so many materials, including fabrics, felt, leather, and certain woods.
TRADE UP YOUR OLD CRICUT MACHINE
Want to see what the Maker, and other Cricut machines can do? Visit the Project Center
Another way to be frugal while being creative is by saving by using coupons when shopping. Living frugally is just being smart with your money. Spending it on things you know you'll use. Or by taking the online classes, you know you will take and learn from. Below are some great ways to be creative, gain skills to help you, and have fun! If you are into making tee shirts, and appliques you need to see the new easy press.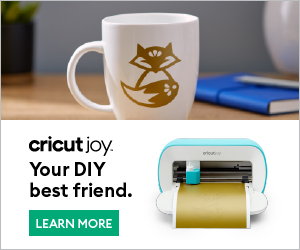 If you are into card making, party planning, and just small decor projects and DIY gifts the Cricut Joy might be the right tool for you!
Goodie Bag – Filled with Discounts for you!
The Best Crafting Deals

Do you need crafting supplies? Shop now and compare the latest, lowest prices on craft supplies! Bonus! Free Shipping On Purchases Over $49
Crafting Discounts and Deals
Subscribe to the blog keep up to date on crafting, posts, and sales!
Another place we love to buy craft supplies is Scrapbook.com
Do you scrapbook? Or do paper-crafts? Scrapbook.com: Thousands of scrapbooking supplies. HUGE daily discounts! I hope you find something you'll love to make!
Get the best price on Online Classes at Creativebug! Start with a free trial for online classes! Sign up for the annual plan and save 20%!
30-day free trial with code for online sewing classes!
Learn Pattern Drafting
Do you sew? Want to take it to the next level? Take this 4-week course for Pattern Drafting. Just click the image above to get straight to the Creativebug course.
Be sure to see my Suppliers / Resources page. I have my all-time favorite tools, suppliers, and more crafting deals.
More great savings!
Visit coupons page daily discounts for grocery shopping and a few crafting coupons.
Savings page to view more craft, blogging discounts, and resources!
Don't forget to subscribe to our posts and watch for updates on this page!